INTO THE DIM, by Janet B. Taylor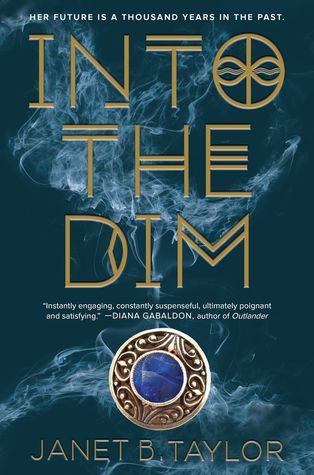 The story: For more than a hundred years, Hope's family has hidden a secret: they're the Viators, able to travel through time–entering The Dim via ancient ley lines in places of power. Her mother has kept all this a secret from her, but when Sarah (supposedly killed in an earthquake overseas) turns up missing, Aunt Lucinda brings Hope to the family castle in Scotland and tells her the truth: that her mother is being held captive in the 12th century, and it's up to Hope to rescue her. Hope has a photographic memory, but does she have what it takes to succeed?
Mrs. Friend's opinion:  Two thumbs up! Boys will be able to stand the mushy stuff because of the action-packed story line, and girls will put up with the sci-fi aspects because of the romance. If you're a good reader and you like a fun science fiction/time travel story, take a look at this one.
No Responses to "INTO THE DIM, by Janet B. Taylor"